The decor wow factor for your event
Custom designed balloon decor for your event
Can be fun, can be elegant, can be any kind of decor you like
BALLOON DECORATIONS FOR THE PERFECT EVENT OR PARTY DECOR
Brighten up your party or event with out of this world balloon decorations!
Michelle and Matthew combine their balloon twisting and balloon décor knowledge to create beautiful custom balloon decorations for you. Incorporate your party or event's theme with impressive Balloon Arches, Centre Pieces, Floor Displays, Ceiling Decorations, Balloon Gifts and more.
Example character Decoration themes are:
• Mickey & Minnie Mouse Theme
• Elsa & Anna, "Frozen" Theme
• Peppa Pig Theme
• Wiggles Theme
• Minions Theme
• Skylanders Theme
• Super Mario Theme
• Ninja Turtles Theme
• Spider Man Theme
• Iron Man Theme
• Ninjago Theme
Popular general balloon decoration themes are:
 Circus Theme
• Animal Theme
• Rainbow Theme
• Colour Themes
• Polka Dot Theme
• Baby Shower Theme
Popular Balloon Gift themes:
• Happy Birthday
• Get Well Soon
• Congratulations
• It's a Boy/Girl
We have excellent  BALLOON DECORation SERVICES – check out some of our BALLOON DECOR event photos and our latest promo video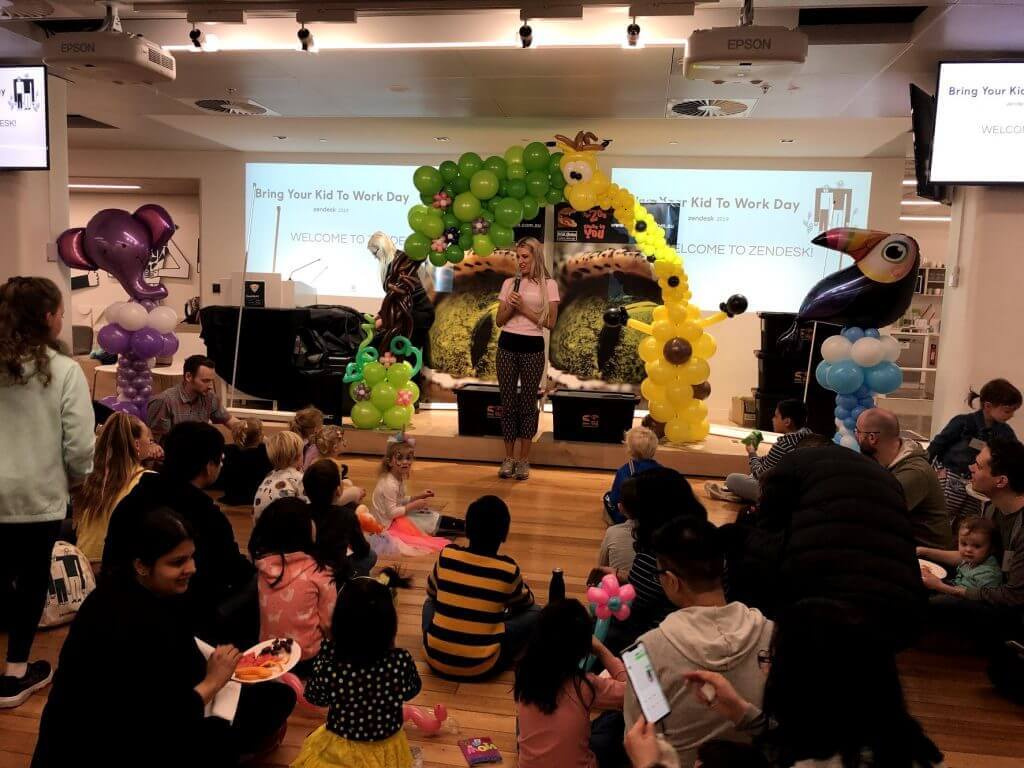 Testimonials & Featured CUSTOMERS
"I was beyond impressed by the professionalism of Kiddly-Winks Children's Entertainment. They really went above and beyond in listening to our needs and creating a package that fitted our corporate event. On the day the team was so full of energy it made it extremely stress-free for us! The face painting, balloon artistry and games were of such a high caliber, I would highly recommend this company to anyone planning a children's party or event!"
Highly recommended by "The Walt Disney Company."
Dazzle came to my daughters 4th birthday party and was absolutely fabulous! The kids loved her, her face painting was first class and her magic show was perfect for the kids and entertained the parents too!! Would have no hesitations recommending her to others and would definitely book thru Kiddly-winks again
Michelle and her team have been a tremendous asset to our business for several years now. We would highly recommend her services, as they always exceed our clients' expectations. Her enthusiasm and fun personality are sure to make your party a hit!
Joy Kinczel, Manager, Daydreamers Indoor Play Centre
We booked Zoom for our sons 4th birthday and the kids absolutely loved her, even the parents were mesmerized. The face painting, magic tricks and balloons were all exceptional. We will definitely have Zoom back for future birthdays.
My daughter recently celebrated her 7th birthday party at home, and we had a guest performance from "Zoom The Clown" which was topped off with extraordinary balloons, and we had the Kiddly Winks Frozen Castle which was enjoyed by all the boys & girls. The kids had an amazing time, and even the parents enjoyed Zooms performance. Highly recommend it to anyone. The service was fantastic!