PROFESSIONAL WELL PRESENTED TEAM
KEEP THE KIDS ENTERTAINED AND OCCUPIED
IMPRESSIVE QUALITY; WHETHER IT'S AMAZING FACE PAINT DESIGNS OR BALLOONS OR ANYTHING ELSE
OVER 300+ ★★★★★ 5 STAR REVIEWS
The Entertainment Package has it all and offers extensive variety especially for large parties that need entertainment to cater for lots of kids!
With two entertainers attending and multiple services, there's no wonder this is a popular option for larger parties. 
The entertainment package is perfect for groups of more than 25 children, we recommend this package especially for large family functions such as Christenings and Weddings – or any event where you need the children kept happy so you too can enjoy yourself!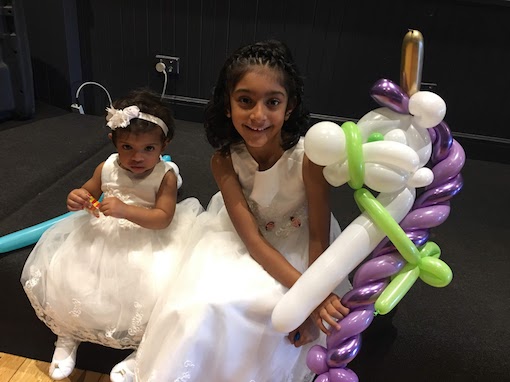 EVENT ENTERTAINMENT PACKAGES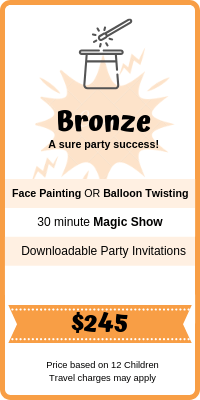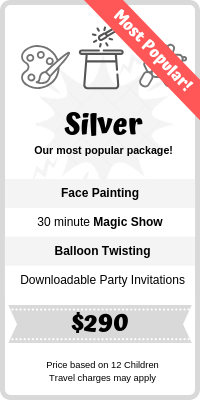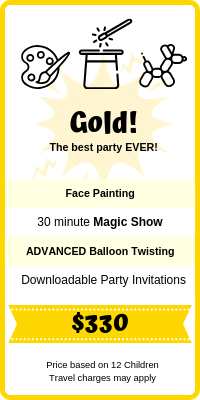 ENTERTAINMENT EVENT GALLERY
Testimonials & Featured CUSTOMERS
"I was beyond impressed by the professionalism of Kiddly-Winks Children's Entertainment. They really went above and beyond in listening to our needs and creating a package that fitted our corporate event. On the day the team was so full of energy it made it extremely stress-free for us! The face painting, balloon artistry and games were of such a high caliber, I would highly recommend this company to anyone planning a children's party or event!"
Highly recommended by "The Walt Disney Company."
Dazzle came to my daughters 4th birthday party and was absolutely fabulous! The kids loved her, her face painting was first class and her magic show was perfect for the kids and entertained the parents too!! Would have no hesitations recommending her to others and would definitely book thru Kiddly-winks again
Michelle and her team have been a tremendous asset to our business for several years now. We would highly recommend her services, as they always exceed our clients' expectations. Her enthusiasm and fun personality are sure to make your party a hit!
Joy Kinczel, Manager, Daydreamers Indoor Play Centre
We booked Zoom for our sons 4th birthday and the kids absolutely loved her, even the parents were mesmerized. The face painting, magic tricks and balloons were all exceptional. We will definitely have Zoom back for future birthdays.
My daughter recently celebrated her 7th birthday party at home, and we had a guest performance from "Zoom The Clown" which was topped off with extraordinary balloons, and we had the Kiddly Winks Frozen Castle which was enjoyed by all the boys & girls. The kids had an amazing time, and even the parents enjoyed Zooms performance. Highly recommend it to anyone. The service was fantastic!
Kiddly-Winks Children's Entertainment is all about making kid's smile, providing professional services in:
Face Painting, Balloon Twisting, Magic Shows, Games, Toddler Activities, Jumping Castles and Disco Parties!
Our team of clowns, fairies, superheroes and popular characters just love making kid's smile. Let us turn your kid's party or event into something really special, it's what we love to do!
Servicing all of Australia – Melbourne, Sydney, Brisbane, Sunshine Coast, Gold Coast, Perth, Adelaide and pretty much everywhere else in between.