magic SHOWS for Kids Parties
Our team of professional magicians specialise in creating unique and imaginative magic shows that will bring joy and excitement to every celebration.
Trusted by 10,000+ parents
Over 400 five STAR REVIEWS
13 years of kids party experience
Top-Rated MAGIC SHOWS for Kids EVENTS
Are you in search of a mesmerising and thrilling magic show for your child's special occasion or gathering? Our team of skilled magicians provide a remarkable combination of amusement and enjoyment through our personalised magic show packages.
Each of our packages is tailor-made to ensure an unforgettable and enchanting experience that will leave your young ones awe-struck and overjoyed. With a diverse range of age-appropriate illusions and tricks, our magicians will keep your young audience spellbound from start to end.
If you're uncertain about which magic show package is perfect for your event, don't worry. Our team of professionals is always available to assist you in selecting the ideal package that meets your requirements and budget.
Don't miss out on the opportunity to book our professional magic show services today and create an unforgettable and magical experience for your child's party or event!
*Travel charges may apply for all packages.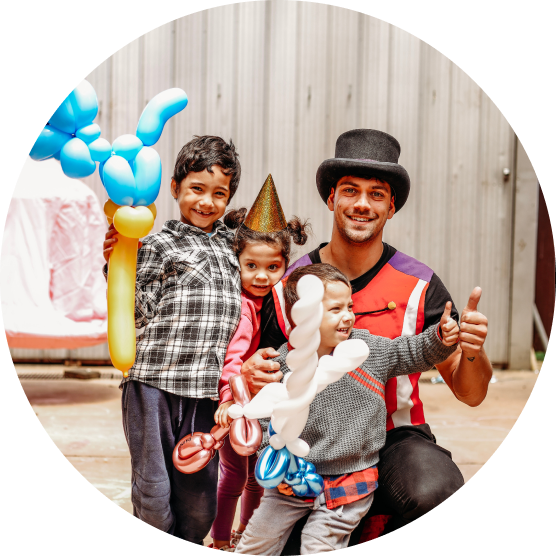 The MAGIC SHOW Value Package
Kiddly-Winks budget-friendly Magic entertainment for kids' parties. Make your next event unforgettable with a magical experience filled with a captivating magic show and more. Let us bring excitement and add a touch of magic to your special day.
Inclusions:
Magic Show + your choice of either Face Painting, Balloon Twisting or Games
*Send us a balloon twisting enquiry to receive our complete price list
The Complete MAGIC Package
Our most popular balloon twisting package, which is suitable for any occasion. It's value-packed with fun, laughter, comedy, and excitement. Your child will be the STAR of the show!
Inclusions:
Magic Show, Face Painting, Balloon Twisting and Games
*Send us a magic show enquiry to receive our complete price list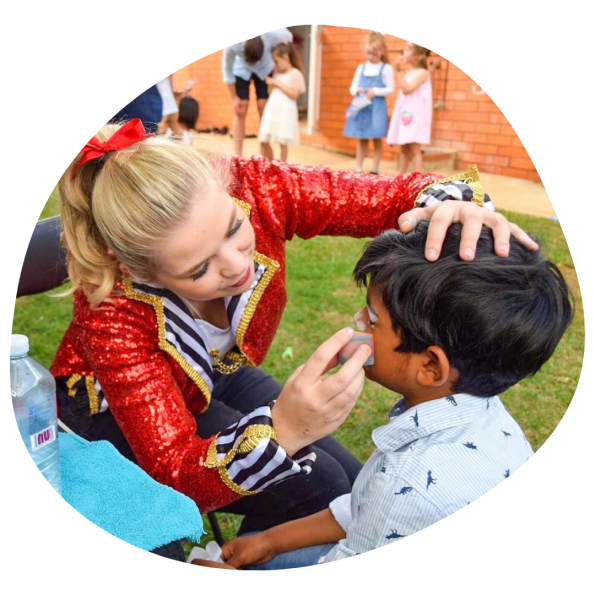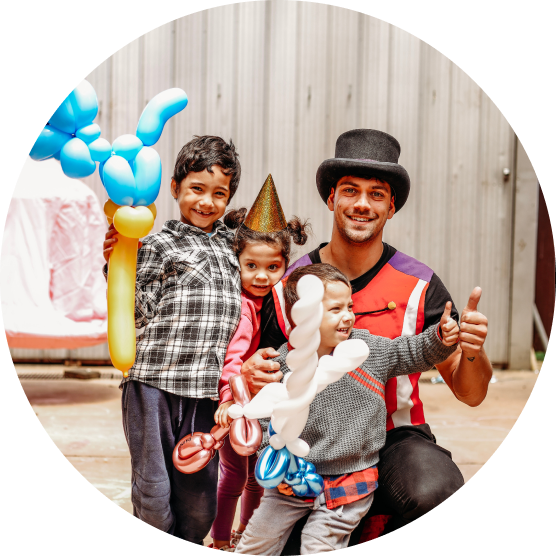 The deluxe MAGIC SHOW package
This one-of-a-kind balloon twisting package includes two fantastic entertainers. Your child's party will be brimming with energy, excitement, and happy memories! It's ideal for larger gatherings like christenings and first birthdays.
Inclusions:
Two entertainers to provide a Magic Show, Face Painting, Balloon Twisting and Games
*Send us an enquiry to receive our complete price list