GET PRICING - ONLINE VIRTUAL VIDEO PARTY
Online Birthday Party? We've got a captivating show for all ages & occasions
Online Virtual Party includes a LIVE RECORDING to re-live the memories!
BONUS pre/post show activities for hours of fun for kids and free time for you
It's VIRTUAL PARTY TIME!
Ready for giggles, jumps of joy and smiles from ear-to ear?
With Virtual Entertainment, we bring the fun to you and your friends for an Online Birthday Party or… just for fun!
Spell-binding – MAGIC SHOWS
Energetic – DANCE PARTIES
Competitive – GAMES SHOWS
Immersive – MAGIC LESSONS
Hilarious – PUPPETRY
Bing your party to life, you'll be glad that you did.
With entertainment that has everyone (even the adults) captivated and smiling.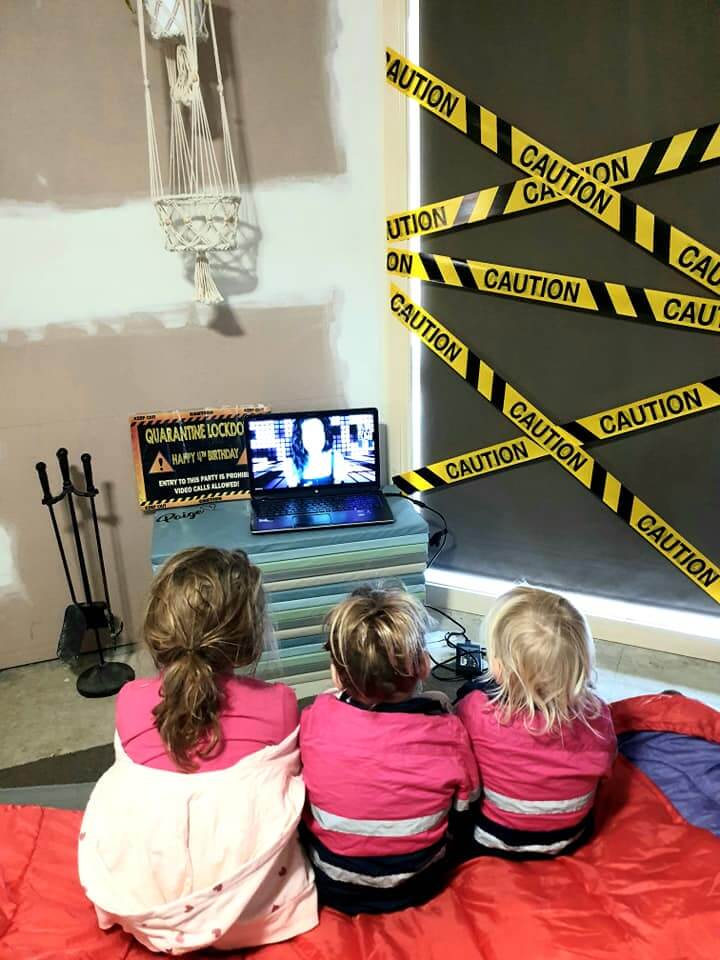 If you're hosting an ONLINE BIRTHDAY PARTY, here's what we do: 
everyone can interact with the Birthday child as shown as they the "spotlighted" screen throughout parts the show
Personalised tricks, song choices and background pictures throughout the show, so there's no doubt who's special day it is!
Magical Birthday Cake

appears (using FIRE) and we all sing, "Happy Birthday!"

But wait, there's more… 
ONLINE VIRTUAL ENTERTAINMENT REVIEWS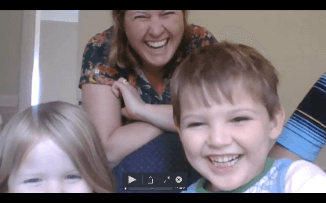 "This is a wonderful experience for children of all ages! Michelle is amazing and the tricks and characters are relevant for all occasions! Our son thought his experience was 'super' and loved Jackson the Dog! He has the biggest smile on his face. Thank you so much!"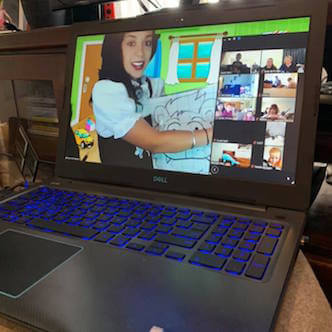 " We had an amazing morning enjoying an online puppet and magic show, celebrating my daughters birthday in isolation. Love the initiative behind Zoom parties to help children still have a party with friends in their homes. Online mediums and entertainment groups like this are helping lead the way in "iso parties" 🎉 I highly recommend Michelle and her sidekick Jackson 🐶 to anyone looking for a creative way to party at home 🏡"
Maddie – 4 year old virtual party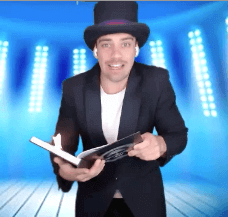 Can't thank Michelle and Matt enough for coming to the rescue last minute when my son's 9th birthday had to be cancelled because of COVID. Matt put on an awesomely fun, age appropriate show of magic, quiz's & dancing for the boys. My son loved it! Thanks again"
Rebecca – 9 year olds Virtual Birthday Party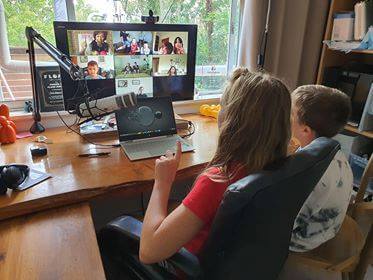 We had the amazing Michelle entertain a group of 20 kids virtually for about an hour for our 6 year old's birthday. I have to say, the kids were thrilled and my daughter was so happy afterwards. I've had a number of parents say that their kids want a "iso-birthday" now as well, as long as they can have a magic show! For the mums and dads - this is a great opportunity to include overseas family members in your child's birthday, when they wouldn't usually be able to! Highly recommended!!
Kylie – 6 year old Online Birthday Party

The look on my daughter's face says it all. The online magic show was a huge hit. Michelle had great communication throughout the booking process and was right on time to link up with us online. Thank you for such a fun and unique birthday experience 🙂
Heidi – 6 year old Online Birthday Party
With bonus goodies, the fun (and peace) lasts even longer! 
Re-live the memories and extend the fun a live recording + pre and post-show activities:
Printable name cards for the children to decorate and personalise (to display during the show)

An art and craft activity where children will create their own magic hat to wear during the show plus a birthday cake colouring page to personalise and display during our "cake time" segment.

The post-show goodie pack includes a fun activity sheet plus a DIY magic trick craft activity so that your child can become a magician themselves.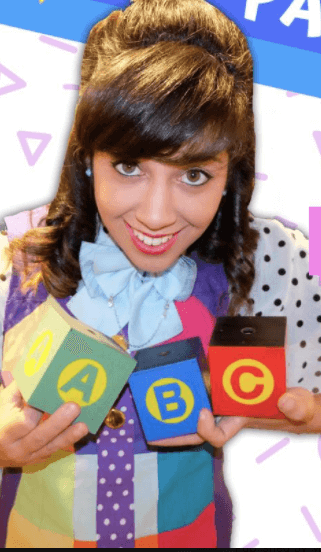 Virtual Entertainment FAQ:
Q: Do you do themed parties?
A: We tailor the entertainment for every party including a magic trick, songs, and background pics to suit.
Q: We've seen you before, will the show be the same?
A: We have multiple variations of each show, so it will be different (and tailored to you!)
Q: What happens once I made a booking?
A: Once your booking has been made and paid for, we will email you detailed instructions on how to join our online meeting – plus you'll receive your extra downloads. 
Q: My daughter is 3, is she too young?
 Not at all, for the younger children we do alot more puppetry, singing and dancing. 
Q: For a 10-year-old's party what do you suggest?
A: For the older children we'd recommend something really hands-on, like the magic workshop or games show. 
CHECK AVAILABILITY FOR VIRTUAL KIDS PARTIES