Magician Party Entertainment for Kids Parties
Unforgettable magic shows that bring joy, wonder, and excitement to any occasion!
trusted by 11,000+ parents
Over 500 five-star magic party reviews
13 years of kid's magic party experience
Magic Show Entertainment for Kids Birthday Parties & Corporate Events
Are you looking for an awesome magic show for your kid's party or corporate event? Our team of super-talented magicians offers amazing and fun-filled magic shows, games, face painting and balloon twisting packages just for you!
Each package is created to give you an unforgettable and hilarious magic show experience that the kids love. Our kids' magicians offer a variety of mind-blowing tricks and illusions that involve lots of audience participation, tailored specifically for kids in your age group. They will keep the kids entertained from start to finish!
Are you unsure about which magic show package is best suited for your event? Whether it's a stage show, a birthday party, or a corporate event, we've got you covered. Our team of magic show experts is here to assist you in selecting the ideal magic show package that meets your requirements and fits your budget perfectly.
Contact us today to book our professional, fantastic and hilarious magic show service and make your party or corporate event a truly unforgettable party experience!
See Our Kids Party Magicians In Action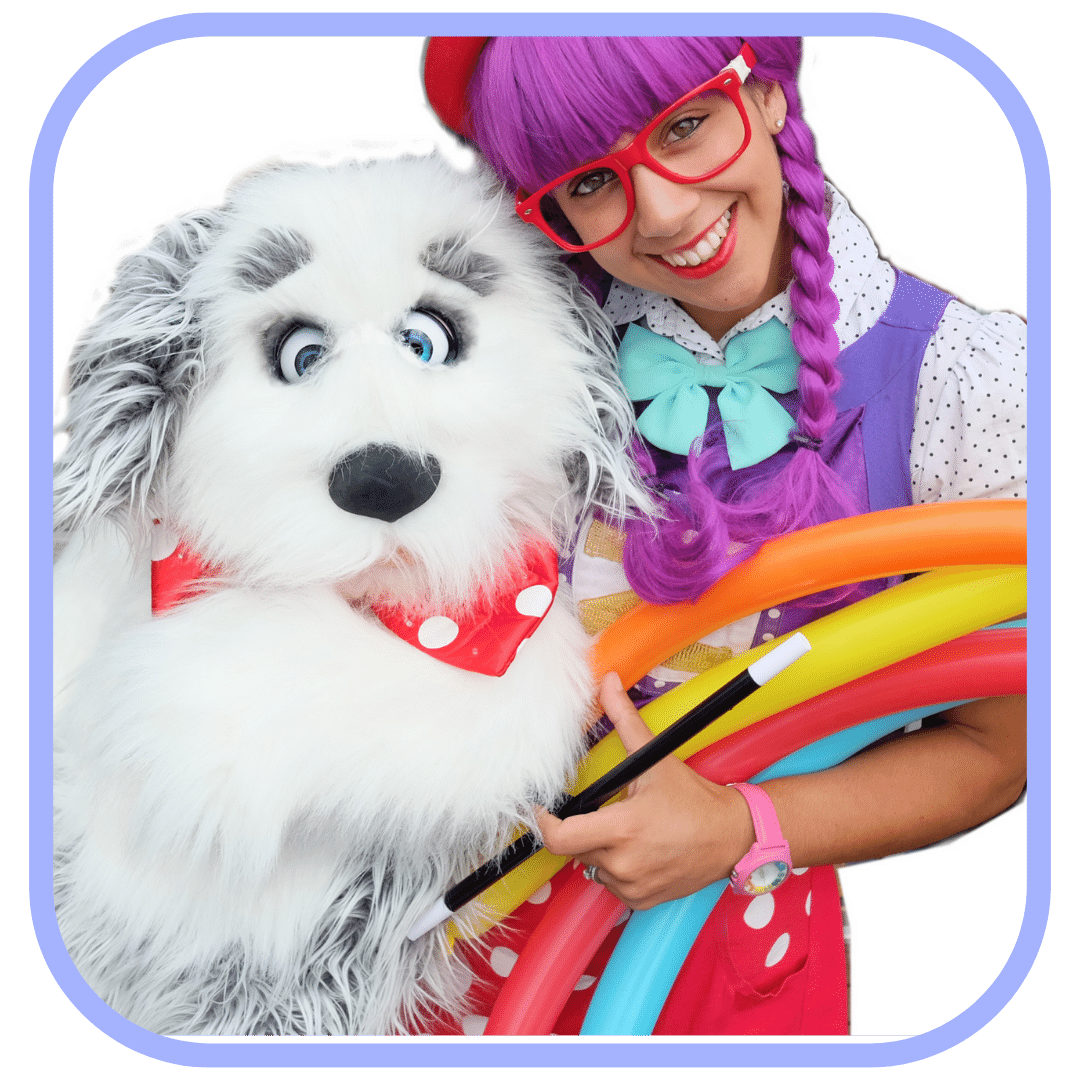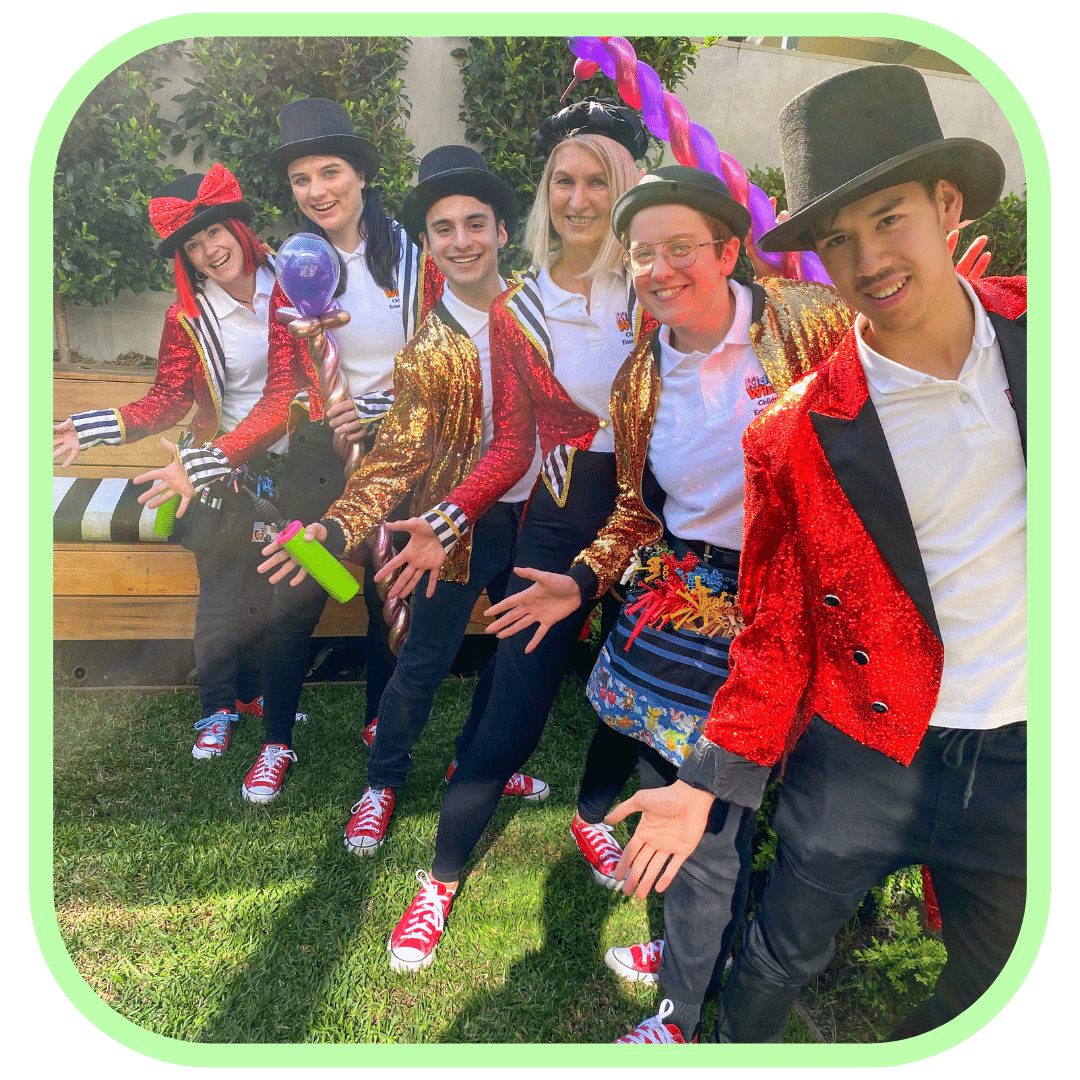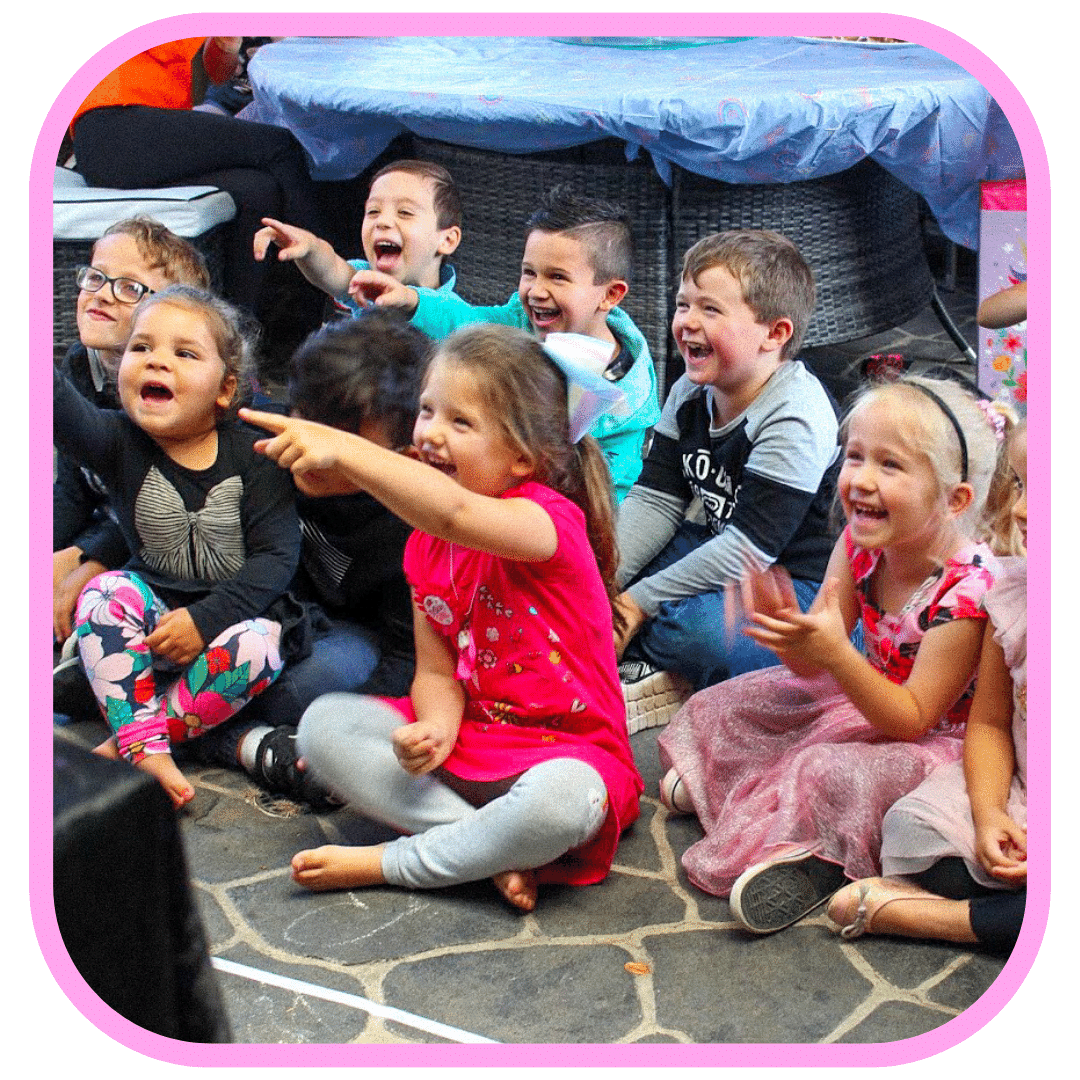 THE BEST Magic Show for Kids Parties
With years of experience and a collection of captivating magic tricks, our magicians will leave your little ones mesmerised and amazed.
From awe-inspiring disappearing acts to mind-boggling illusions, our age-appropriate, and fun-filled shows are guaranteed to wow guests and make your child's birthday party the best one yet!
But wait, there's more!
We offer a thrilling 1-hour magic and games package that will keep the party or any corporate events going. Our entertainers know how to keep the energy high with dancing games, tricks, comedy, musical games, and exciting competitions like "What's the Time Mr Wolf" and "Giants Treasure". We also have quieter games like "Duck Duck Goose" and "Simon Says" to bring some variety to the mix.
At our parties, the focus is always on having fun as a group of children. While there may be "winners", we emphasise the enjoyment of the group activity. Our children's entertainer comes prepared with all the necessary equipment and a vast selection of games to keep the birthday child and their friends, engaged and ensure they have a great time.
So, why settle for an ordinary birthday party when you and your friends can have an extraordinary magic show package?
Contact us now to book our magical 1-hour package that combines enchanting shows, audience participation, and exciting games for kids of all ages in an unforgettable celebration!
See Our Birthday Party Magician Packages
*Travel charges may apply for all packages.

Create your dream birthday party with our Magic Show and Games Package
Make celebration enchanting with Kiddly-Winks Children's Entertainment – the experts in magical experiences. Our talented team masters face painting, mesmerising magic shows, balloon twisting, and engaging games. Not sure which enchantment package suits you best?
Talk to us now to discuss your event and reserve a spot for our exceptional team of magicians.
Pack your party bags, and let our magicians embark on a magical journey for your child's special day!