PIRATE party entertainers for kids CELEBRATIONS
Our skilled pirate entertainers will amaze and delight guests of all ages with their enchanting magic tricks
Trusted by 10,000+ parents
Over 400 five STAR REVIEWS
13 years of kids party experience
EXPERT PIRATE PARTY ENTERTAINMENT IN MELBOURNE
hoy there, mateys! Are ye searching for some expert pirates to make yer little one's pirate party unforgettable?
Ye be in luck!
Our skilled pirate entertainers will amaze and delight guests of all ages with their enchanting magic tricks. They'll be bringing a touch of wonder and enchantment to yer celebration, making it a truly magical experience for yer little ones! So set sail with us, and let's make some unforgettable memories together!
HIGHLY-Rated PIRATE PARTY ENTERTAINMENT
Ahoy there, me hearties! Arrr you ready for the ultimate pirate party experience for yer little buccaneers? Look no further! Our expertly crafted pirate party packages offer the perfect blend of swashbuckling adventure and fun, guaranteed to provide the ultimate pirate entertainment experience for yer little ones.
Not sure which package is right for yer pirate crew? Let our team of pirate entertainers guide you on yer quest! Contact us today for personalised assistance and let us help you create a magical experience that yer child will treasure forever, arrr!
*Travel charges may apply for all packages.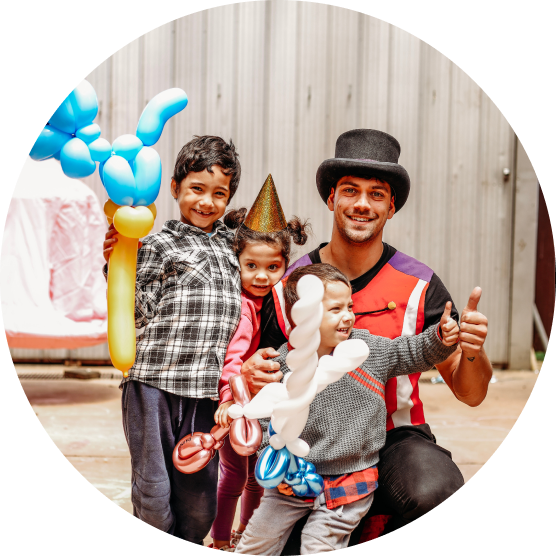 The PIRATE PARTY MAGIC Value Package
Kiddly-Winks budget-friendly magic entertainment for kids' parties. Make your next Melbourne event unforgettable with a magical experience filled with a captivating magic show and more. Let us bring excitement and add a touch of magic to your special day.
Inclusions:
Magic Show + your choice of either Face Painting, Balloon Twisting or Games
*Send us an enquiry to receive our complete price list
The Complete PIRATE MAGIC Package
Our most popular magic package, which is suitable for any Melbourne kids event. It's value-packed with fun, laughter, comedy, and excitement. Your child will be the STAR of the show!
Inclusions:
Magic Show, Face Painting, Balloon Twisting and Games
*Send us an enquiry to receive our complete price list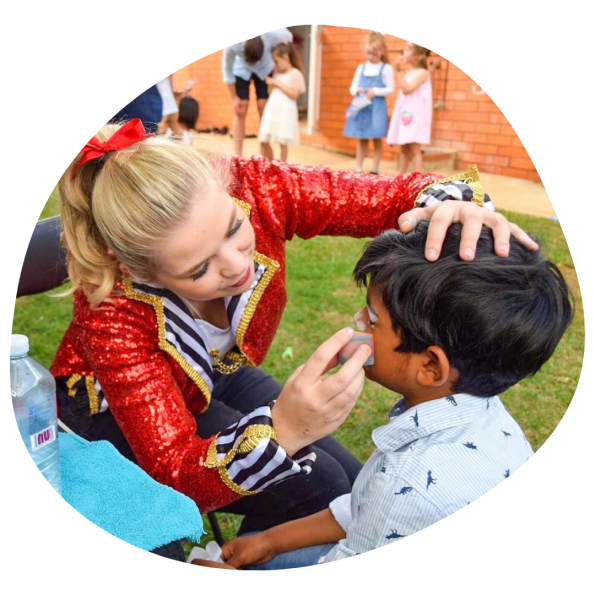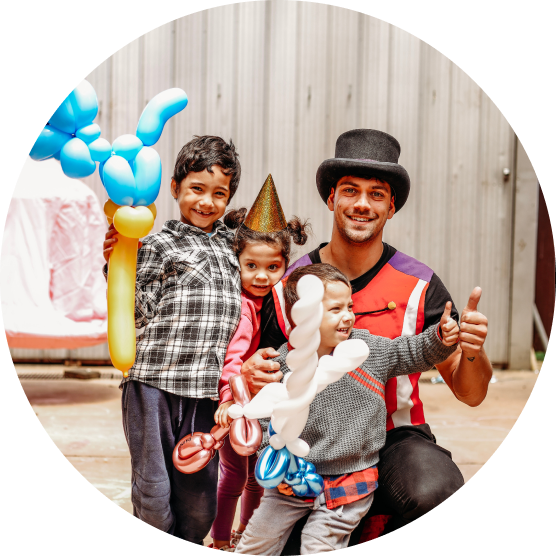 The deluxe PIRATE MAGIC PARTY package
This one-of-a-kind magic package includes two fantastic entertainers. Your child's party will be brimming with energy, excitement, and happy memories! It's ideal for larger gatherings like christenings and first birthdays.
Inclusions:
Two entertainers to provide a Magic Show, Face Painting, Balloon Twisting and Games
*Send us an enquiry to receive our complete price list